Meetings are held the third Thursday of each month at the club house. Members are welcome to join!

Join us at our February meeting for info on federation banquet tickets.

***You are now able to download the membership letter from the Membership page of this website! Save time, download the letter, fill out the bottom portion, and mail your payment with the detached section. Remember, don't mail payment to the GPS address.


Upcoming events:

Block Shoot
February 18, 2018
12:00 p.m. (NOON)

Meeting
March 15, 2018
7:30 p.m.

Federation Banquet
March 24, 2018
6:30 p.m. at Yoder's

Adopt-A-Highway
April 23, 2018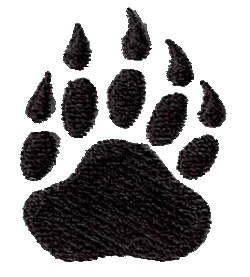 History
Beartown Sportsman's Association desired to be incorporated on May 5, 1933. Not until May 18, 1951 was the association decreed to be incorporated. In the early years, the club members met in a chicken house until later years when the members acquired the current 14-acre property in Narvon, PA. The original building on this property burned down due to a lightning strike, but was rebuilt to the current building.



The original officers included:
President: Carl I Dombach
Vice President: Paul Weller
Secretary: Eugene Y Gehman
Financial Treasurers: Ross R Fink and Henry L Sloan


Beartown Sportsman's Association is a member of the Pennsylvania Federated Sportsman's Association. The club not only raises trout to stock local creeks for fishing derbies but also raises pheasants to stock local forestry for hunting. Beartown sponsors a stretch of route 322 in trash pick-up, cleaning the roadway once a month. In the months of September through April, Beartown hosts a block shoot each third Sunday, offering various prizes. Each July, Beartown sponsors two youth to attend Youth Conservation Camp at Northern Lancaster County Game and Fish Protective Association in Denver, PA.

---